What Are Holidays Like Around the World?
Life Around the World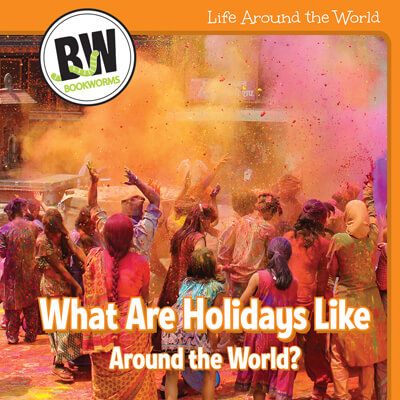 It can be difficult for young people to understand that other kids their age often live vastly different lives than they do. Even when it comes to seemingly simple things, like celebrating holidays, many people do things quite differently. Give your readers a fun trip around the world looking at different celebrations and holidays. They'll see how holidays they're familiar with are celebrated differently than they're used to. Holidays they've never even heard of will fascinate them. Relatable examples and colorful photographs help readers understand and appreciate different cultures and ways of life.