Let's Explore Earth's Rocks!
Earth Science Explorers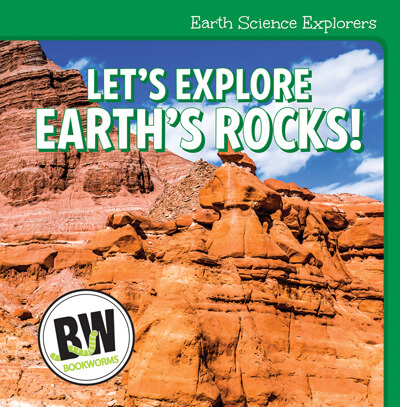 Reading Level:
1-2
Interest Level:
K-2
Much of the earth's crust is made up of rocks. Through this age-appropriate guide to this common Earth science curriculum topic, readers gain an early appreciation for the different types of rocks that make up the Earth. They'll learn how igneous, sedimentary, and metamorphic rocks are formed, where they are found, and what they look like. Dazzling photographs support the fact-filled narrative. This educational and engaging reading experience encourages early learners to use their natural curiosity to discover amazing things about the world around them.