Let's Explore the Sky!
Earth Science Explorers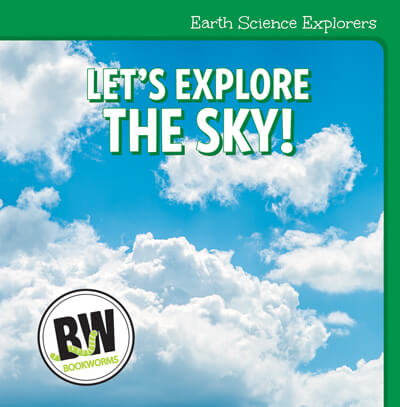 Reading Level:
1-2
Interest Level:
K-2
When children look up at the sky, their natural curiosity leads to many questions. Why does the moon seem to change shape? Why does the sky look like it's different colors at different times? What are stars made of? These questions and more are addressed with this guide that is geared toward curious early learners. As young readers explore the simple narrative, they discover fascinating facts about the things they see in the sky, including facts about the sun, moon, and stars. These important science curriculum topics are presented alongside vibrant full-color photographs.