Let's Explore the Ocean!
Earth Science Explorers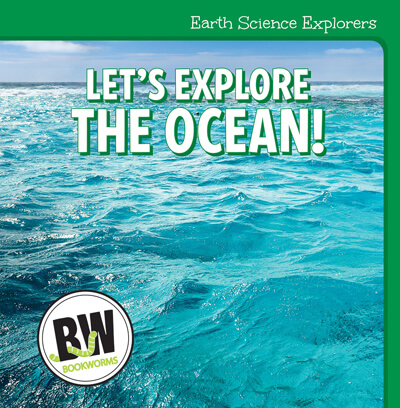 Reading Level:
1-2
Interest Level:
K-2
More than 70 percent of the earth's surface is covered by water, which makes studying the ocean an integral part of early Earth science lessons. Through full-color photographs and age-appropriate scientific information, readers dive deep into the world's oceans to learn about this important part of the planet. They're presented with fun and fascinating facts about the ocean, such as its role in the water cycle and the animals and creatures that call it home. Readers are encouraged to think about ways to protect the ocean, as this volume fosters a spirit of environmental conservation and appreciation.